I received a copy of Hotel Transylvania 3. This post contains affiliate links. All opinions are mine.
Hotel Transylvania 3
is now available on digital, DVD and Blu-ray, just in time for Halloween. You can host a fun family movie night without worry that your littles will be too scared.
We hadn't seen the first two films, so we weren't sure if we could follow the story line. But it wasn't an issue; you can watch this film without having seen the others.
Hotel Transylvania 3 is full of laughs! There are so many funny scenes we couldn't help but giggle throughout. There is a little crude humor, but nothing over the top. And it's not too scary for your little ones; my four year old loved it!
The family goes on vacation and you can imagine what happens to a blended monster and human family on vacation. Drac is feeling lonely, and believes that he will be alone, since you can only "zing" once. But then something happens to change his mind...
There are heart warming moments and messages like compassion and understanding for those who are different from you, treating others with kindness even when they are not being kind, and the problems you can get into when you lie.
Parents will not be bored while watching either; you will definitely be able to relate to the wolf parents in the film!
Pick up your copy of Transylvania 3 and host a Family Movie Night:
Get Glam
Have a Dance Party
Carve Some Pumpkins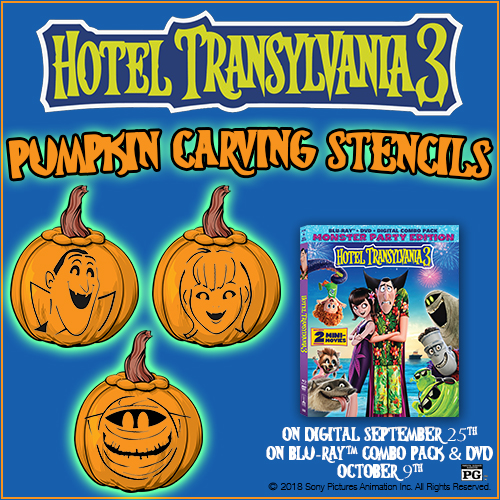 Check out these other Transylvania 3 Home Movie Night Ideas:
Hotel Transylvania Party Treats from 5 Minutes for Mom
Mummy Jars Craft from One Momma Saving Money
Monster Bark & Mummy Cookies from Mommy Enterprises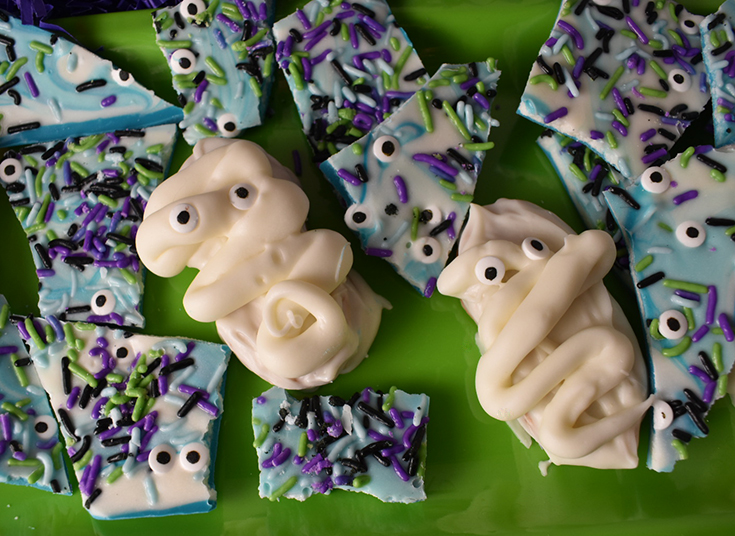 Vampire Bat Brownie Bites from Three Different Directions