Thank you to Edify Media for sending When Calls The Heart Season 4 on DVD to review. This post contains affiliate links.
From celebrated author Janette Oke (The Love Comes Softly series) comes a rigorous and romantic adventure as epic as the wide frontier. Erin Krakow (Army Wives), Daniel Lissing (Eye Candy), Jack Wagner (Melrose Place) and Lori Loughlin (Full House, 90210) star in When Calls The Heart, a beautiful story filled with "many of the values we all hold precious such as love, family, friendship, community, faith and caring about one another" (Military Press)!

Return to the rural town of Hope Valley returns for another season of adventure, romance, and community in this collection from the fourth year of When Calls The Heart. This six DVD set continues the captivating story of strong-willed schoolteacher Elizabeth (Krakow), her beloved Constable Jack Thornton (Lissing), the fiercely independent Abigail Stanton (Loughlin), and all the citizenry of Hope Valley as they face the challenges of the frontier with courage, grace, and heart.
Need to Catch Up?
When Calls the Heart Season 1
When Calls the Heart Season 2
When Calls the Heart Season 3
I love owning the collector's editions of each season; all of the movie versions are included as well as the Hallmark Channel episodes so you don't miss anything from the season. Even if you don't have the Hallmark Channel, you can see all of the exciting moments from season 4!
There are also 2 hours of bonus features, including Q & A with the cast and the famous Hearties Family Reunion (on the set in Vancouver Canada). If you can't make the trip to Canada (like me), it's as close to being at the reunion as you can get. Plus, there are 6 Bible Study Guides, which are great for small groups.

This season starts off with a special Christmas episode, which was heartwarming and sweet and had me wondering when Jack was going to propose to Elizabeth. I mean it has been 3 seasons of dancing around each other. By the end of the season though, there are some satisfying and not-so-satisfying conclusions in their relationship. I don't want to ruin the surprise for you so I'll leave it there. Some of the off-shoot story lines dragged a bit this season, but I did enjoy learning more about various townspeople.

When Calls the Heart Season 4 Collector's Edition makes a great gift for the fan in your life!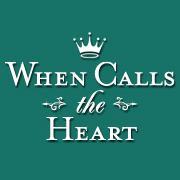 Follow When Calls The Heart #Hearties