This is a sponsored post with Groupon and US Family Guide. All opinions are mine.
Can you believe that it's time to start thinking about Back to School shopping? If you have a large shopping list and multiple children, you know how important it is to get those deals while you can! I'm all about saving money!
Have you heard of Groupon? This website offers 70,000 deals on over 9,000 retailers! Anytime I have online shopping to do, I check Groupon. Checking out deals online is a great time saver too.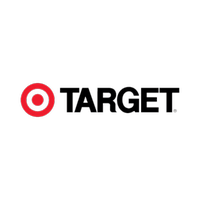 One of my favorite stores to look for back to school deals is Target. From clothing to school supplies, Target has just about everything you need. (Just ask my husband how much I love shopping at Target!) Right now there are 63 coupons and deals for Target on the Groupon site!
You can save 10% on back to school shopping, no coupon required. You can also save $5 off a $50 purchase with free shipping through July 31 (make sure you check out the terms/restrictions).
Whenever I can find a great deal with free shipping, I am so there! It's a huge time saver when you have a long back to school list.
Have someone in the family headed off to college? They can get a 15% off coupon and free shipping on orders of $25+ by starting a Target college registry (see the site for details).
While you're on the Groupon site, be sure to check out all of the other retailers for back to school deals and coupons like JC Penney's, Macy's, Famous Footwear, Amazon, and more. Groupon has all of your back to school shopping needs covered!
What's on your Back to School shopping list? Have you checked out Groupon lately?