Thank you to
Edify Media for giving me a review copy of When Calls the Heart: Heart of a Hero
. This post contains affiliate links.
We're eagerly waiting for When Calls the Heart season 4 to arrive on the Hallmark Channel. In the meantime, you can watch season 3 all over again on DVD.
The third DVD for season 3, When Calls The Heart: Heart of a Hero, is now available.
In case you need to catch up, here are the DVD's in order:
When Calls The Heart: It Begins With Heart
When Calls The Heart: Troubled Hearts
When Calls The Heart: Heart of a Hero
When Calls The Heart: Forever in My Heart
When Calls The Heart: Hearts in Question
Synopsis:
New arrivals bring excitement, love and danger to Hope Valley. Pastor Frank has been reinstated following the revelation of his criminal past, but the arrival of his old cohorts, the Garrison Gang, are making life - and his relationship with Abigail-very tense. Bill Avery has his own debt to settle with Jake Garrison, and Jack intends to stay Bill's hand from killing the man. Meanwhile, Lee's foot injury brings a pretty nurse, Faith Carter from Hamilton... and soon after, her possessive fiancé. And Jack rises to the defense of new settlers on Gowen's land when Gowen abruptly raises their rent.
Things are pretty tense in Heart of a Hero for many people in Hope Valley. The Garrison Gang brings an element of danger for both Frank and Jesse. Both have to choose to do the right thing, whether it puts them in more danger or not. Bill Avery decides to settle the score with Jake Garrison, but Jack intervenes.
The tension eases a bit as conflicts get resolved. I can't tell you what happens, but you'll find that it comes to a satisfactory ending.
Each episode keeps you wondering what will happen next in this small town!
If you're a fan of the series, follow #hearties on twitter for all the latest buzz

.
Where to Buy: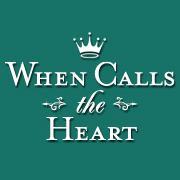 Follow When Calls The Heart #Hearties