Thank you to
Edify Media for giving me a review copy of When Calls the Heart: It Begins With Heart. This post contains affiliate links.
I am a huge fan of the series When Calls the Heart and love being part of a group called #Hearties. It's a wonderful family-friendly show from executive producer Michael Landon Jr that keeps getting better and better!
You can check out episodes from Season 1 and Season 2 to catch up.
Season 3 is now being released to DVD. The first DVD, When Calls The Heart: It Begins With Heart, contains the original broadcast film A New Year's Kiss.
Here are all the DVD's for Season 3 in order:
When Calls The Heart: It Begins With Heart
When Calls The Heart: Troubled Hearts
When Calls The Heart: Heart of a Hero
When Calls The Heart: Forever in My Heart

When Calls The Heart: Hearts in Question
Synopsis:
From celebrated author Janette Oke (The Love Comes Softly series) comes a rigorous and romantic adventure as epic as the wide frontier. Erin Krakow (Army Wives), Daniel Lissing (Eye Candy), Lori Loughlin (Full House, 90210) and Jack Wagner (Melrose Place) star in When Calls The Heart: It Begins With Heart, an especially romantic film originally broadcast under the title, A New Year's Kiss.
In the days before the big New Year's Eve celebration, Hope Valley sees some unpredictable resolutions. For instance, Abigail sets out to catch whoever's been stealing from her kitchen – and finds herself in charge of two orphans in the process.
Elizabeth resolves to take charge of Jack's dog, Rip, in an attempt to remedy Rip's apparent jealousy of their relationship. Rosemary is determined to win a San Francisco Herald essay contest about a "real frontier family"... and has to pose as Lee's wife when a reporter from the paper shows up. And Bill Avery tries his best to convince Jack that he's not the one who should be behind bars for counterfeiting.
Meanwhile, two visitors in town ponder sticking around and causing trouble for both Jack and Pastor Frank!
This season life is getting more interesting for Elizabeth's mentor Abigail. I am glad to see that she is making a new life for herself which includes two orphan children and a new love interest.
I'm also enjoying the fact that Jack & Elizabeth seem to be on an upswing in their relationship. Though I think the writers are likely to keep drawing out their courtship for as long as possible. (I guess getting married too soon in tv land can be a death sentence for a show. )
The bad boys that come to town are shaking things up with some conflict. I think there's a story behind Pastor Frank that's about to be revealed soon!
The DVD also has some exclusive behind the scenes interviews.
If you're a fan of the series, follow #hearties on twitter for all the latest buzz

.
Where to Buy: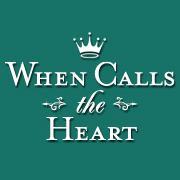 Follow When Calls The Heart #Hearties