Thank you to
Edify Media for giving me a review copy of When Calls the Heart: Follow Your Heart. This post contains affiliate links.
I am a huge fan of the series When Calls the Heart and love being part of a group called #Hearties. It's a wonderful family-friendly show from executive producer Michael Landon Jr that keeps getting better and better!
In case you need to catch up on Season 2, here are the DVD's in order:
When Calls the Heart: Trials of the Heart
When Calls the Heart: Heart & Soul
When Calls the Heart: Heart of the Family
When Calls the Heart: Heart and Home
When Calls the Heart: Follow Your Heart
When Calls the Heart: Follow Your Heart is now available on DVD.
Synopsis:
From celebrated author Janette Oke (The Love Comes Softly series) comes a rigorous and romantic adventure as epic as the wide frontier. Erin Krakow (Army Wives), Daniel Lissing (Eye Candy), Jack Wagner (Melrose Place) and Lori Loughlin (Full House, 90210) star in When Calls The Heart, "a beautiful story with roots in relationships, self-empowerment, and the enduring power of love" (Common Sense Media).
While Jack and Elizabeth's relationship has cooled following their arguments in Hamilton, Jack is hot on the trail of a counterfeiter right in Hope Valley! When he finds the culprit, a two-fisted brawl ensues as Jack apprehends the man. Seeing Jack in danger prompts Elizabeth to confront her feelings and seek him out… but she inadvertently sets Rip, Jack's dog, loose at the same time. As a violent storm bears down on Hope Valley, Jack and Elizabeth search for Rip and take shelter in an old mineshaft together. But the storm won't be escaped so easily, and the unstable shaft begins to collapse…
Follow Your Heart is aptly named. Elizabeth is still trying to figure out her feelings and the relationship between her and Jack is strained. Elizabeth isn't sure that Jack's job is something she can handle long term and there is still that little

part of her that is drawn to Charles.
Other couples are also in strained relationships like Abigail and Bill Avery, Rosemary and Lee, and Julie and Jack's brother Tom. Each character is faced with the decision to follow their heart; the battle between what the heart wants and what the mind tells you

to do is a strong one when it comes to love.
This last DVD in Season 2 will leave you hanging. If you've been hoping for a clear resolution with your favorite couples in Hope Valley, you are probably hoping for Season 3 to get here already (I know I am

).

Luckily, the

holiday special is coming soon!
If you're a fan of the series, follow #hearties on twitter for all the latest buzz

.
And stay tuned for the "When Calls the Heart" holiday special

December 26th

at

8/7c

on the Hallmark Channel!
Where to Buy: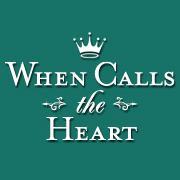 Follow When Calls The Heart #Hearties